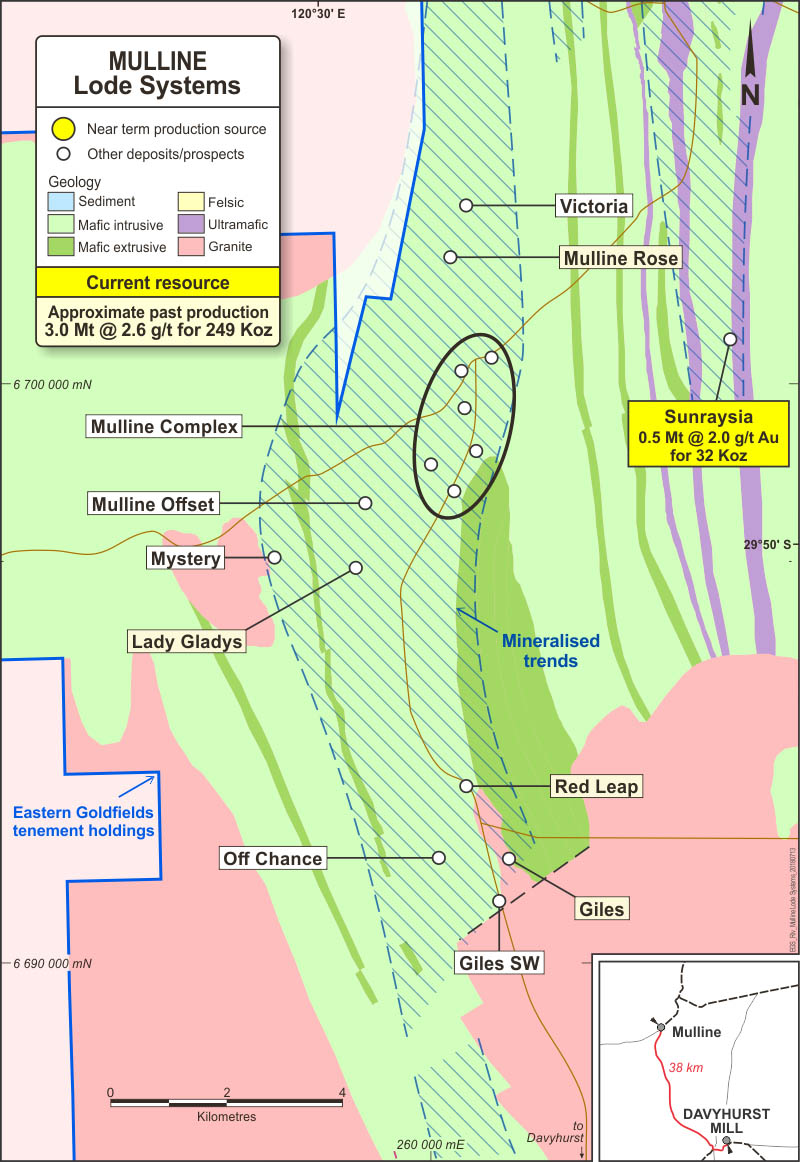 MULLINE
The Mulline Project covers an area of approximately 20 square kilometres located 35 km north of the Davyhurst Processing Plant. It is associated with the largest and strongest surface gold anomalism in the entire OBM landholding and includes several near-surface mined "laterite" gold deposits.
GEOLOGY & MINERALISATION
Gold mineralisation is associated with quartz and sulphide veins that occur in shear zones within basalt and dolerite units. Mineralisation is also associated with porphyry units that have intruded the mafic sequence.
HISTORICAL PRODUCTION
The table below summarises the cumulative gold production from the project based on the available records;
Project
Production Period
Pre 1950
1950-1980
1980-2000
2000-2008
(oz Au)
(oz Au)
(oz Au)
(oz Au)
Mulline
 5,000
 
 51,634
 193,323
The Lady Gladys open cut had a cumulative production of approximately 2 Mt at 2.47 g/t Au making it one of the larger producers in the district.
TARGETS
The company has developed a number of targets within the project for further testing.
Peachtree/ Young Australia:
This prospect has numerous sets of shallow historical workings which the company is looking at potentially bulking up to develop an open cut deposit. Limited deeper drilling has encountered high-grade gold intercepts at depth below the historical workings and more recent laterite mines which the company is targeting.