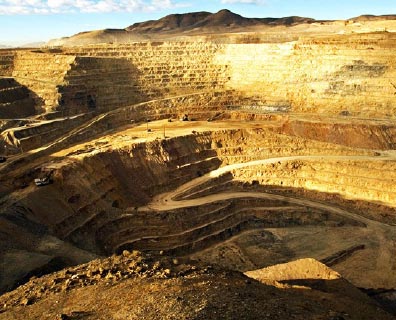 DAVYHURST
The Davyhurst project area contains both historical open cut and underground mining operation and is located 120 km north-west of Kalgoorlie. The Davyhurst area hosts some of the largest deposits within the project area and considerable potential remains for the discovery of new gold deposits as well as extensions to existing resources.
GEOLOGY & MINERALISATION
Mineralisation at Davyhurst occurs along two principal trends; On the eastern side of the project area, mineralisation is developed in a series of silica-biotite-pyrite altered shears within a tholeiitic to high-Mg basalt sequence. At Lights of Israel, an ore shoot within the shear has been tracked with drilling for approximately 1.8 km down plunge and mined to approximately 500 m below the surface. The deposit remains open at depth. A conceptual repeat target exists in the footwall of the LOI deposit. The company believes similar shoot development could occur in the adjacent Makai and Great Ophir deposits. The company also believes it has identified the possible northern extension of the Golden Eagle ore shoot down plunge from the existing open pit.
On the western side of the project, the Waihi trend extends some 30 km from Two Gum Dam prospect in the south, to north of the Waihi open cut. Gold mineralisation is associated with the sheared contact between a tremolite-chlorite schist and high-Mg basalt unit. Along the trend there are a number of advanced targets that require additional drill testing.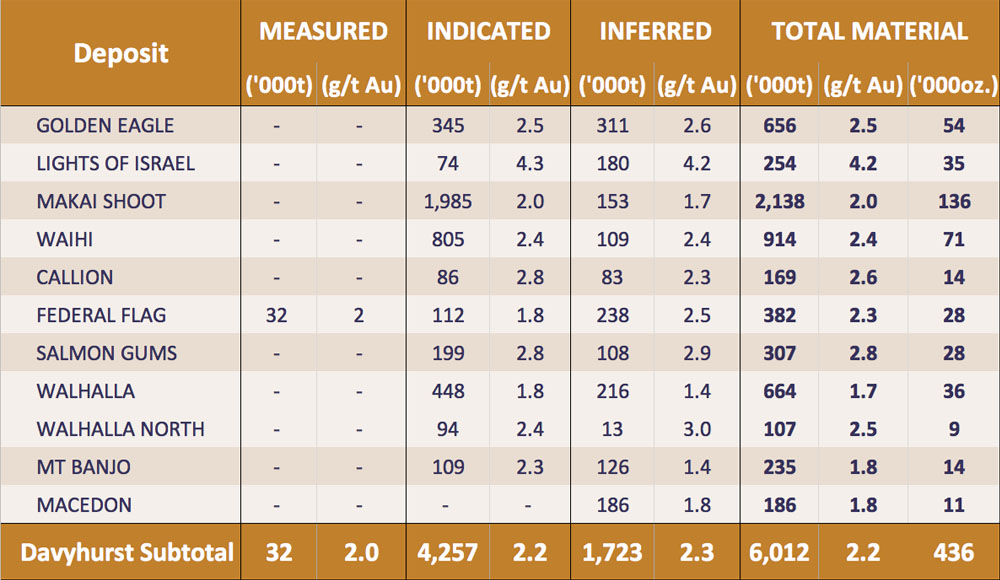 HISTORICAL PRODUCTION
The table below summarises the cumulative gold production from the project based on the available records;
Project
Production Period
Pre 1950
1950-1980
1980-2000
2000-2008
(oz Au)
(oz Au)
(oz Au)
(oz Au)
Davyhurst
 230,000
 –
 428,000
 152,690